---
معلومات عن المحاضر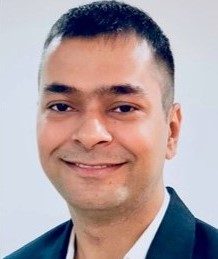 Rahul Chawla
Senior Business Development Manager, QIMA
With over 13 years of experience in Quality Control, CSR and Product Compliance, Rahul has been assisting hundreds of global retailers, brands and e-commerce companies mitigate the risks in their supply chains. After graduation in Man Made Fibre Technology, Rahul spent 7 years of his early career in India and then moved to China. Within his career, he has closely seen the supply chain industry and has been keenly working on e-commerce industry's supply chain since we all witness the shift in the market.
---
معلومات عن المنظمة
قيمة تبني شراكات مع علامات تجارية وتجار ومستوردين وتقوم بإدارة وتدبير شبكة توريدهم الشاملة.
تتواجد قيمة في 85 بلدا وتقدم خدمات خبراء رواد في مجال التفتيش الميداني وتدقيق الموردين واختبارات المعمل من خلال منصة إلكترونية تجمع مابين الدقة والشفافية والذكاء وكل ما يتعلق بالجودة والمعايير.
لجميع عملائنا المتواجدون في 120 دولة حول العالم والذين يستعملون منصتنا الإلكترونية ويستفيدون من خداماتنا 24/7 ب 20 لغة مختلفة، قيمة هي عينك على سلسلة التوريد.