---
معلومات عن المحاضر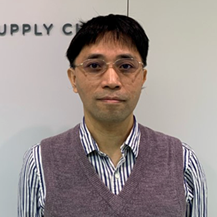 LEE Siu Ming B.Sc., PhD, MRSC, CSSGB
Lab Operations Director, QIMA Hong Kong
Dr. Lee holds a PhD in Inorganic Chemistry from The University of Hong Kong. After graduation, he continued his research studies as a post-doctoral fellow at the University of Bristol, UK. He has more than 20 years of experience in consumer product testing and certification. He was also a guest lecturer at Hong Kong Open University and Hong Kong Baptist University.
---
معلومات عن المنظمة
قيمة تبني شراكات مع علامات تجارية وتجار ومستوردين وتقوم بإدارة وتدبير شبكة توريدهم الشاملة.
تتواجد قيمة في 85 بلدا وتقدم خدمات خبراء رواد في مجال التفتيش الميداني وتدقيق الموردين واختبارات المعمل من خلال منصة إلكترونية تجمع مابين الدقة والشفافية والذكاء وكل ما يتعلق بالجودة والمعايير.
لجميع عملائنا المتواجدون في 120 دولة حول العالم والذين يستعملون منصتنا الإلكترونية ويستفيدون من خداماتنا 24/7 ب 20 لغة مختلفة، قيمة هي عينك على سلسلة التوريد.